20 SUR 20 BOUTIQUE
---
Sometimes luck is just on your side. We had a few hours to spare before our shooting with the Zebras. Before the shooting call, we strolled around our neighborhood and found a magnificent little gem, selling only Art Deco jewelry from the 1920s up to the late 50s. Little did we know that heaven can exists on so little scare feet. The shop is run by Jeanne a lovely lady which told us stories from her trips to the states and where she finds her treasures.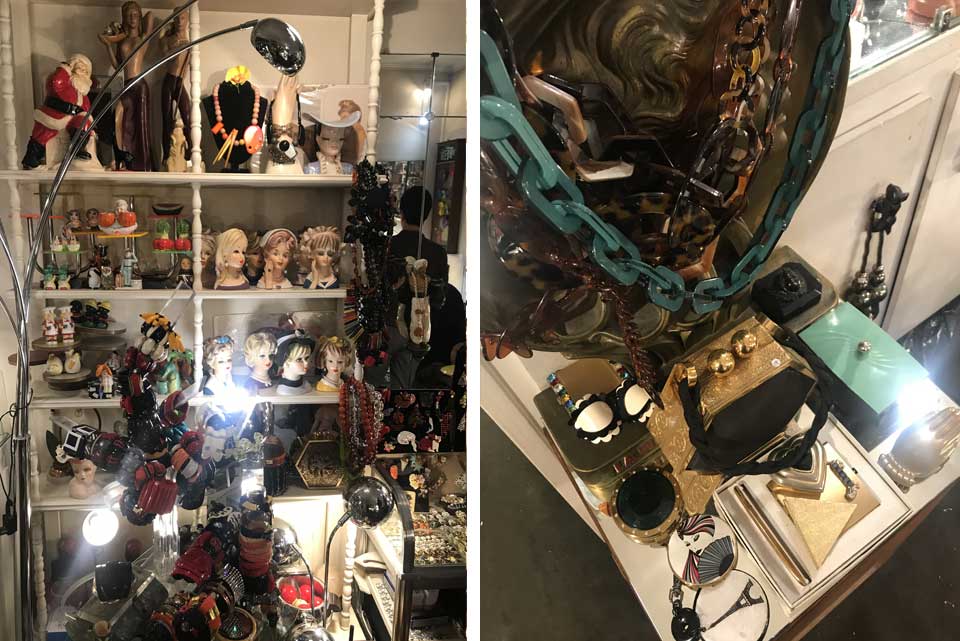 Turquoise seaman link necklace
---
Even though it is such small boutique it is not stingy in its variety. Already in bangles she has so many choices from charm bracelets up to horn wood cuffs or normal bangles in every color of the rainbow you can find everything your heart desires.
Paris, je t'aime!
---
The prices range from 40 to 300 Euros. Interior design lovers will also get their moneys worth. The store stocks ashtrays in any shape or form. Our personal favorite is the flapper doll-face, where its mouth will hold your cigarette.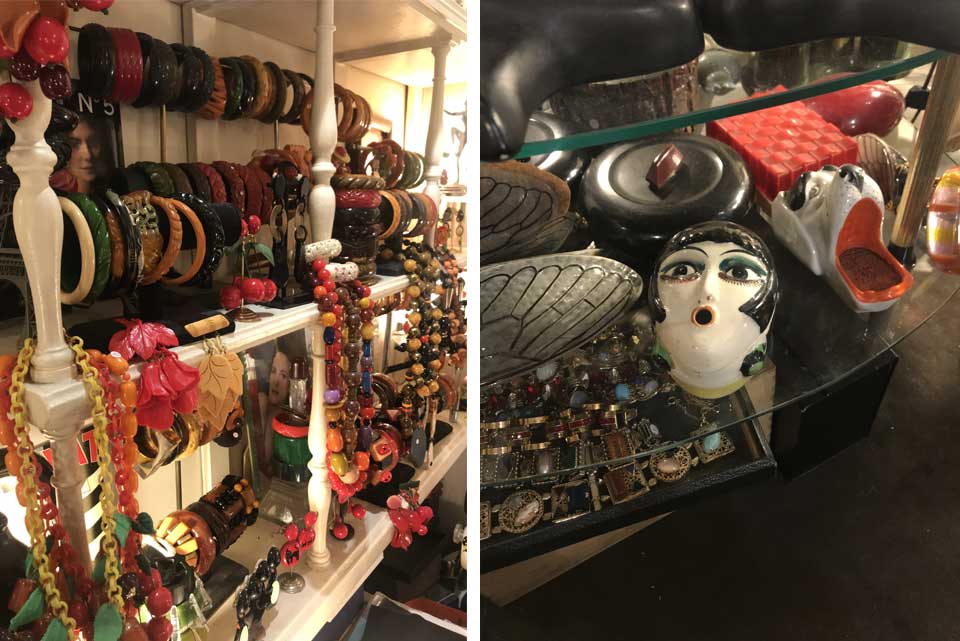 Doll-Face cigarette ashtray
---
If we would have had enough space in our luggage, we would for sure have bought the flamingo mirror to bring back a little 50s Miami vibe. Jeanne was even so kind as to lend us some great jewelry for our shoot. Unfortunately, we had to give it back afterwards. So next time you are in Paris make sure you pass by her shop.
---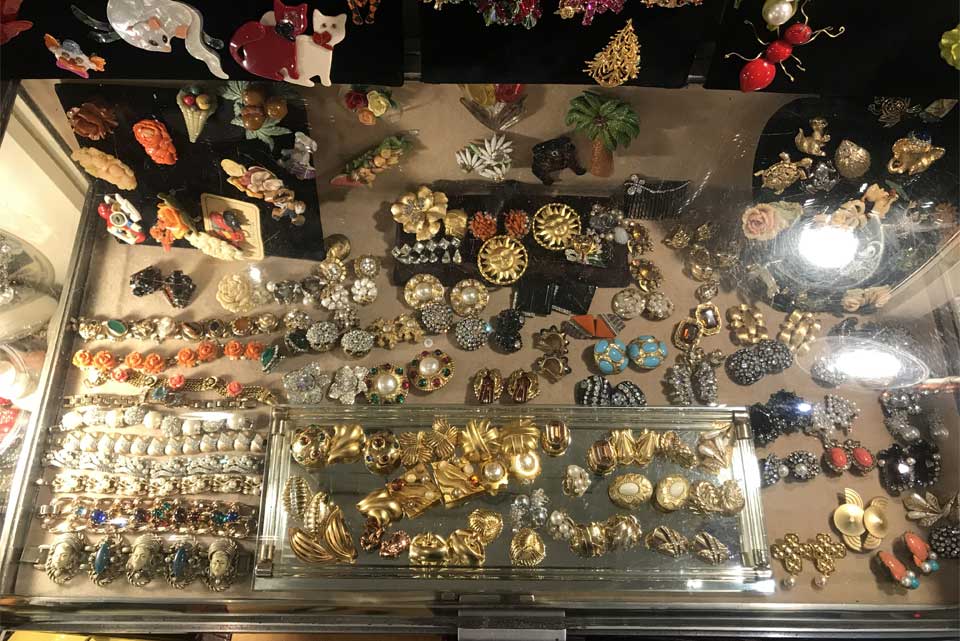 Art Deco Earrings
---
CONTACT 20 sur 20 Boutique
3 rue des Lavandières Sainte Opportune
75001 Paris.
Tel. : +331 45 08 44 94
Métro Châtelet