Flapper at heart Collection - Fashion Show
---
The day finally came, where we got to show our flapper at heart collection to the world. Our fashion show happened within the  Bohème Sauvage event, which this time staged at Heimathafen Neukölln, Berlin. It was a buzzing and exciting evening with around 700 guests. We had such a great team working behind backstage to make everything possible.
---
FLAPPER LOVE
But even greater where our performers:  Anja Pavlova, Martini Cherry Furter, Foxic Poison, La Rubinia, Julietta La Doll and Giedre Paplaityte. As you can probably already tell by their names, these are not your regular runway models but the crème de la crème of the Berlin Burlesque Scene. We are honored that they were presenting our dresses on stage for us. Check out the images of the show. Thank you at Maren Michaelis for the great pictures.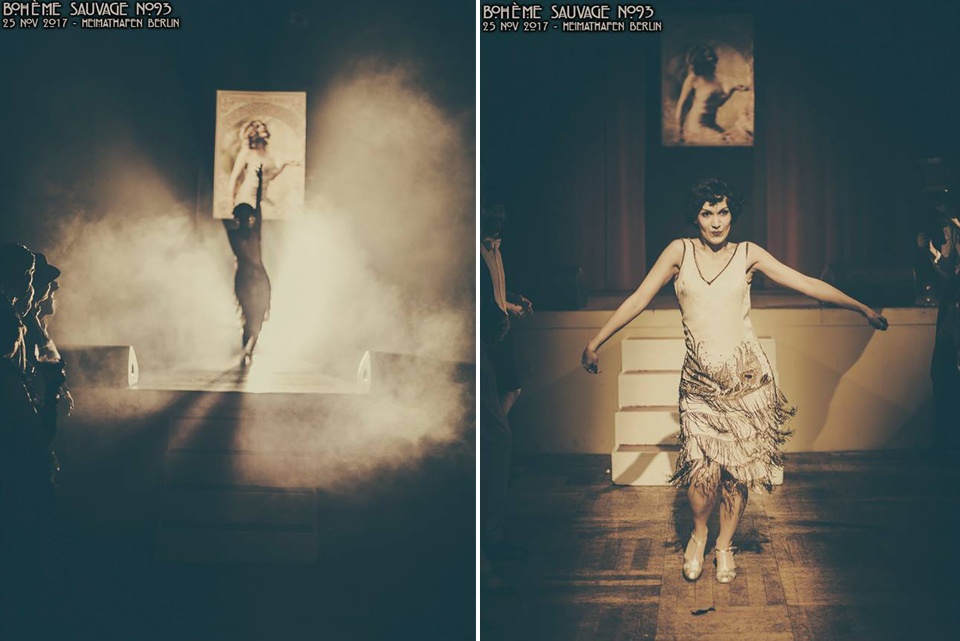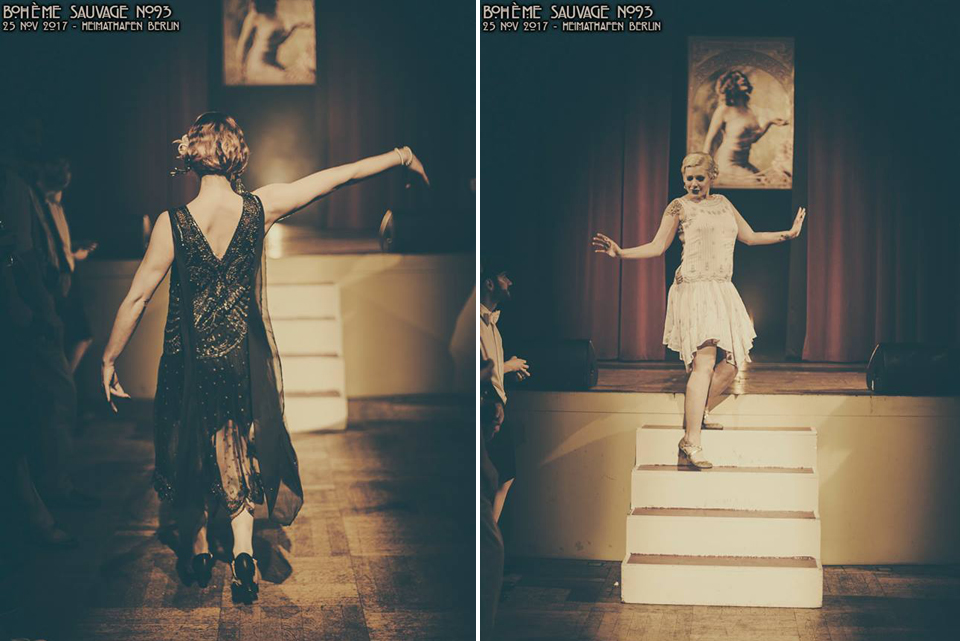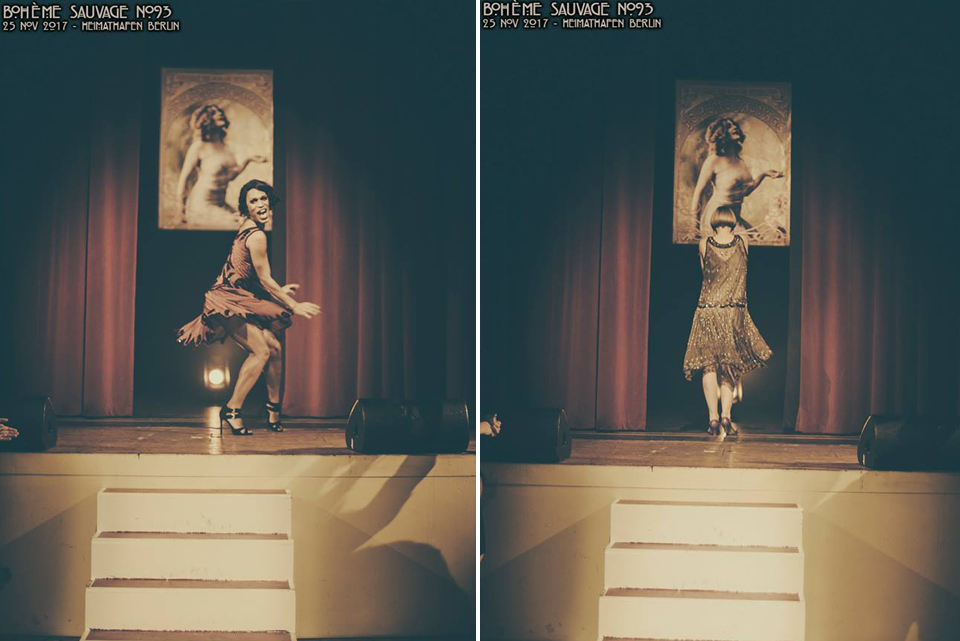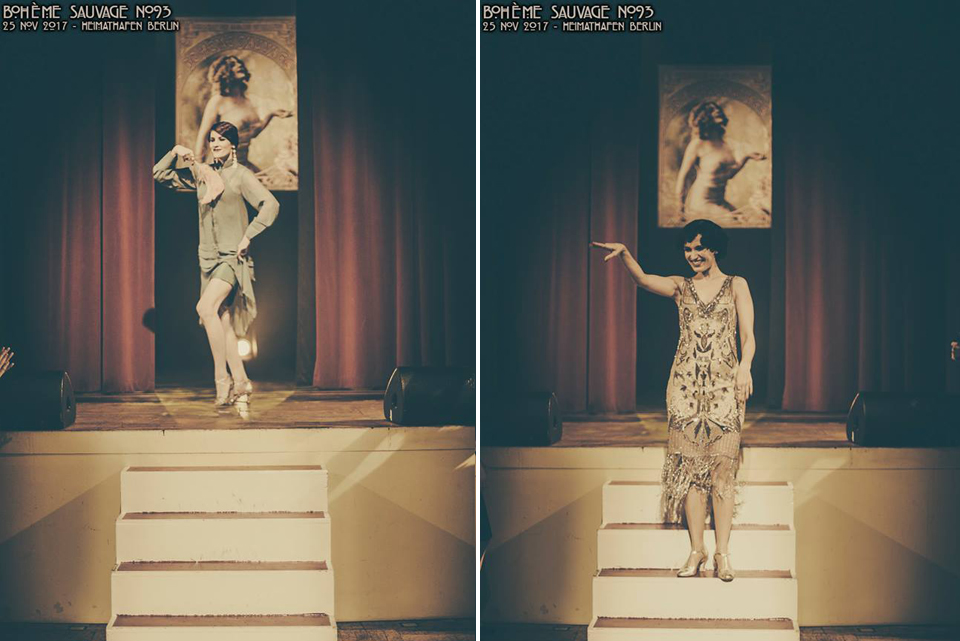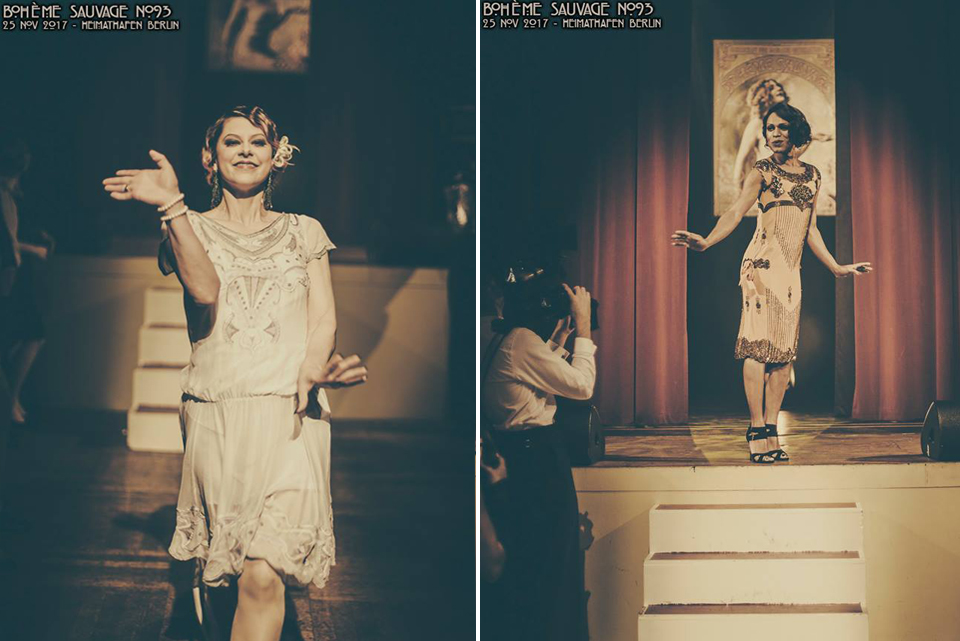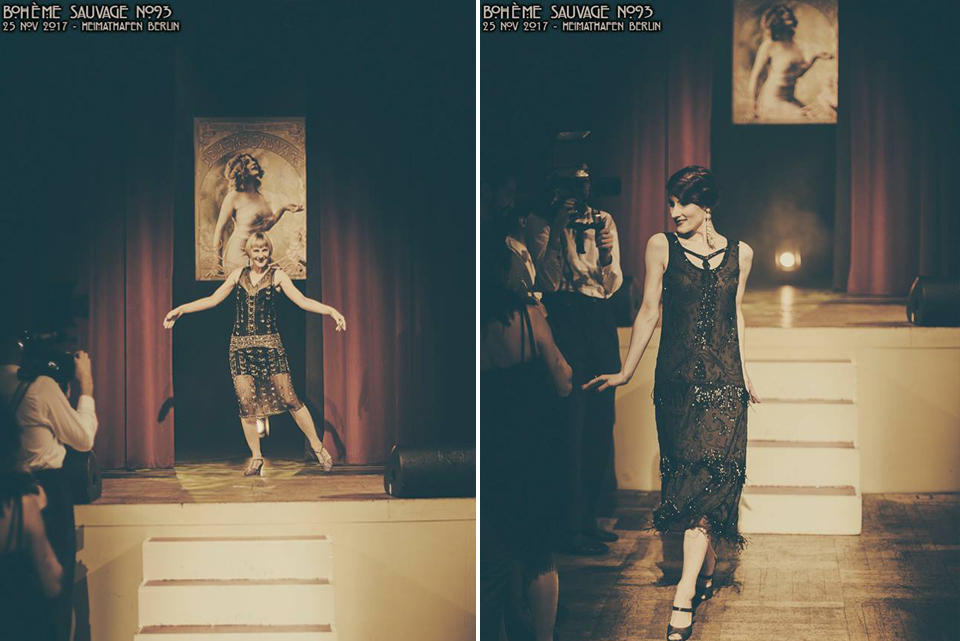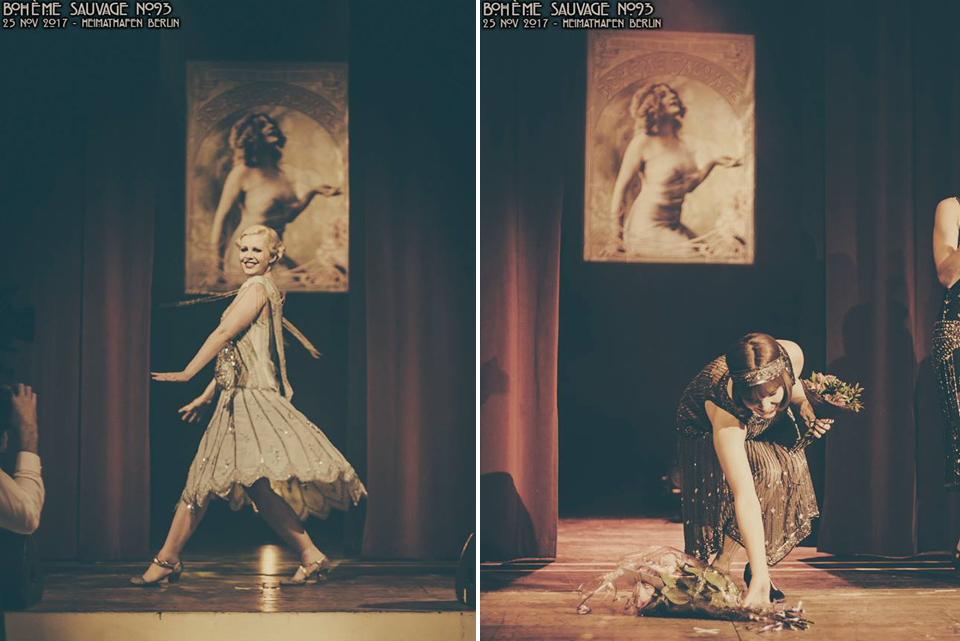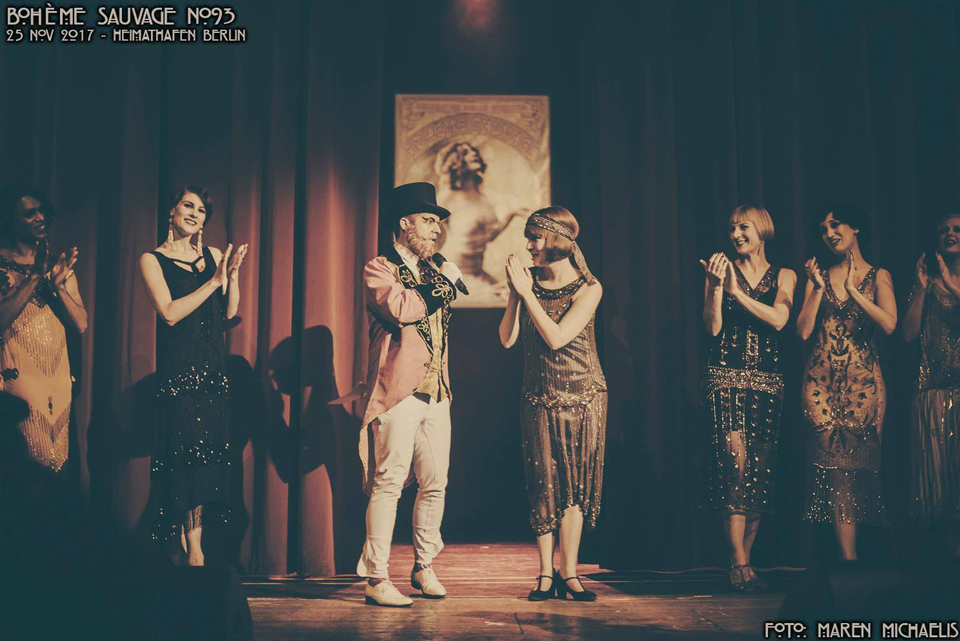 Copyright Maren Michaelis (marenmichaelis.com) All rights reserved.