Q&A with the director Le Pustra
---
Le Pustra's Kabarett der Namenlosen is an immersive theatrical play and contemporary interpretation of the scandalous 1920's in Berlin. The show is staged at the historical Ballhaus Berlin in Mitte and shall return from the 1st till 4th of March 2018. In Kabarett der Namenlosen, Le Pustra reimagines the Weimar Republic Cabaret Culture through his own unique point of view.
We wanted to know more about this extraordinary show and met up with the director Le Pustra for a lovely Q&A.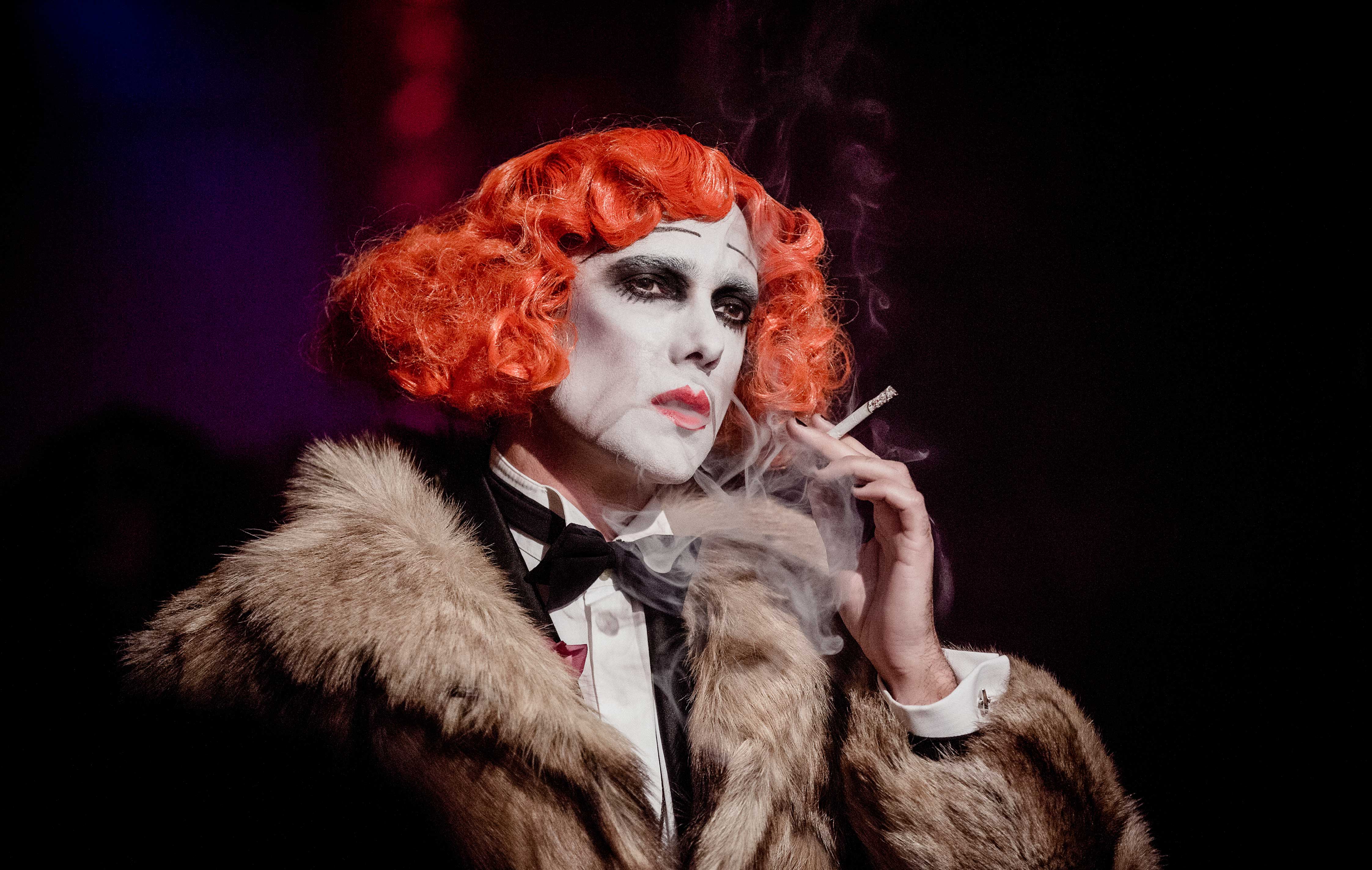 Le Pustra by Daggi Binder
---
Who or what was your biggest influence for the Kabarett? 
The first idea came from an illustration by René Gruau which just excited me. And the music from the film Lost River. The rest just followed. 
Can you tell us how it all started? 
I staged the first KDN in London in 2012 with only a vague idea of what I wanted it to be. Having performed for years in various shows, I wanted to create my own version and world of the 1920's as I saw it in my imagination. When I ended up in Berlin it just felt so right to bring this project home and really explore and develop it. KDN has changed my life. 
How would you describe the show in three words? 
Immersive, sexy and poetic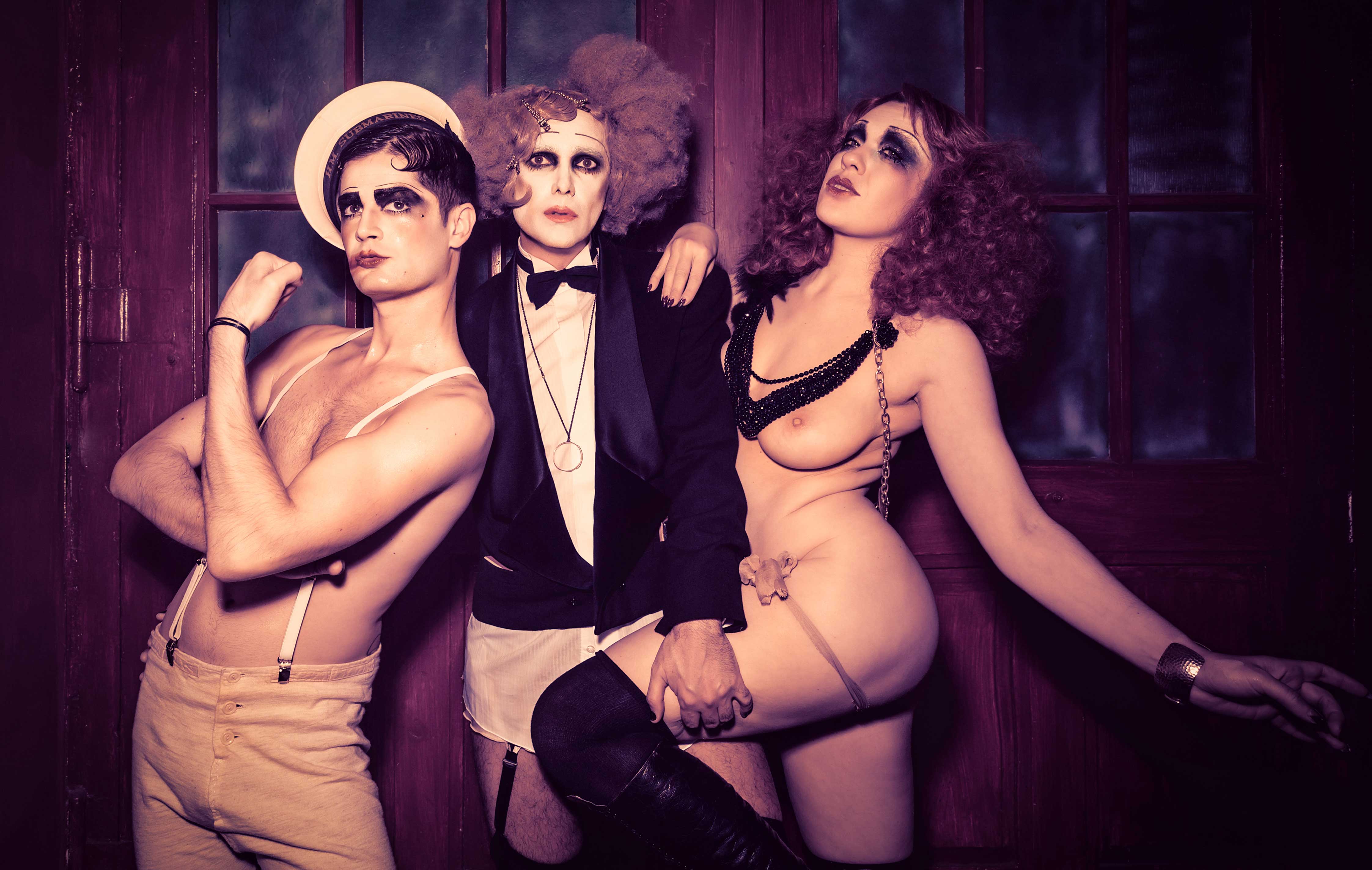 Charlie Voodoo, Le Pustra, Lada Redstar by Daggi Binder
---
You said that the Kabarett were more of an experience than a show, what do you mean by that? 
As soon as the audience enter the Ballhaus Berlin they are transported to a smoky underworld of Berlin Cabarets inhabited by strange figures walking around. In Kabarett der Namenlosen the audience become part of the show and travel back to the 1920's in surreal hallucination of sex, art and beauty. Our audiences describe the show as an "experience" which just can't be explained. That's the magic and allure of Kabarett der Namenlosen. You need to "experience" it. 
What is your favorite part of the show? 
I love Vicky Butterfly in the haunting "Morphium", one of my favourite songs composed by Mischa Spoliansky and also Mama Ulita's La Garçonne character inspired by a fashion illustration by René Gruau. Every part of the show is unique though.
Immersive, sexy and poetic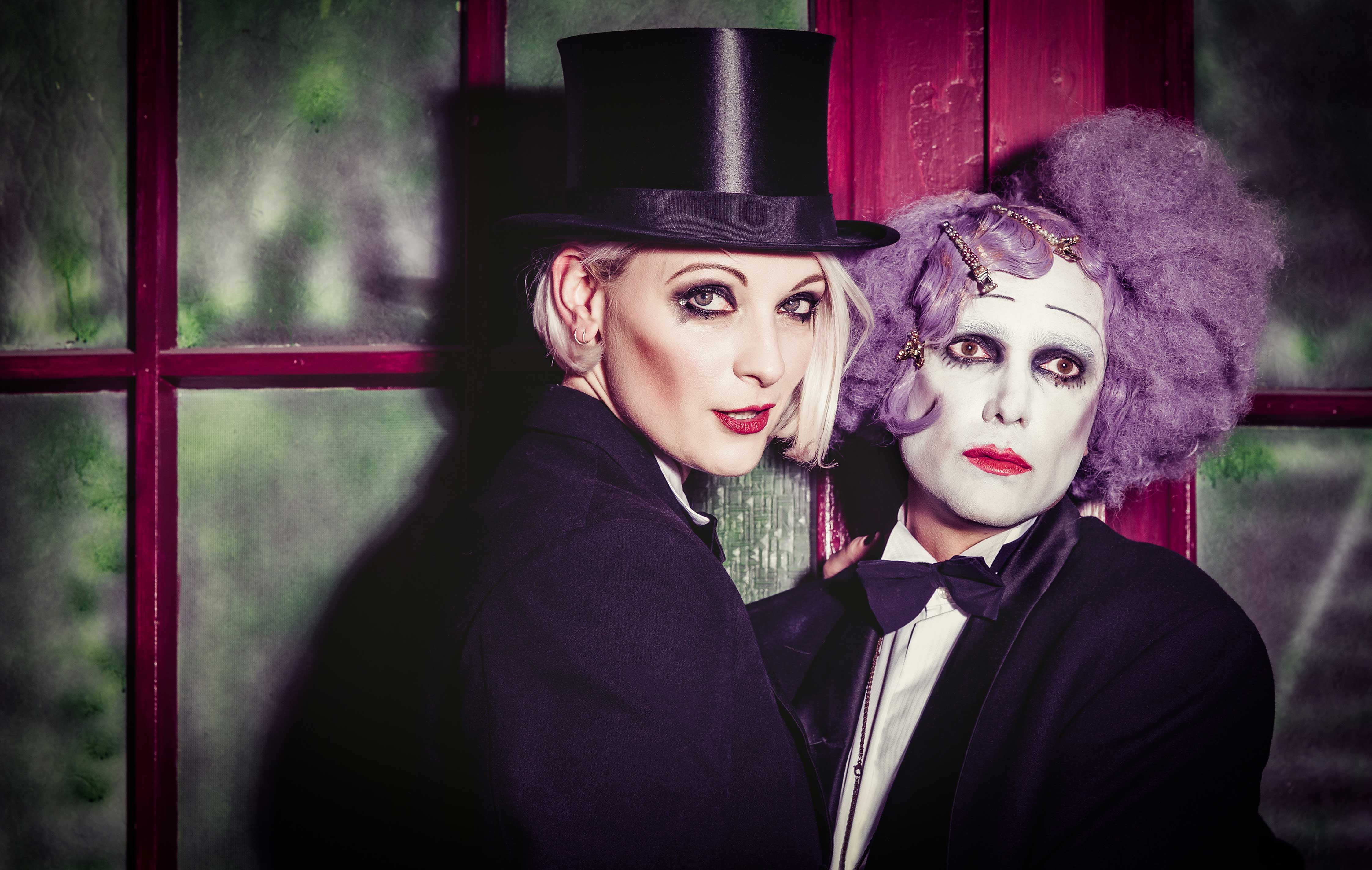 Else Edelstahl & Le Pustra by Daggi Binder
---
Miss Annabel Sings by Daggi Binder
---
You have a very characteristic look yourself, where do you draw your inspiration from? 
I have many inspirations and mainly influenced by film/music and fashion so over the years I experimented and adapted my personal style. I am very visual in terms of the creation of the Le Pustra persona. 
What fascinates you about the 1920's? 
Everything. I am just so attracted to this period and since my move to Berlin it really has developed into an obsession. I adore the fashion and music. And the freedom this short period offered.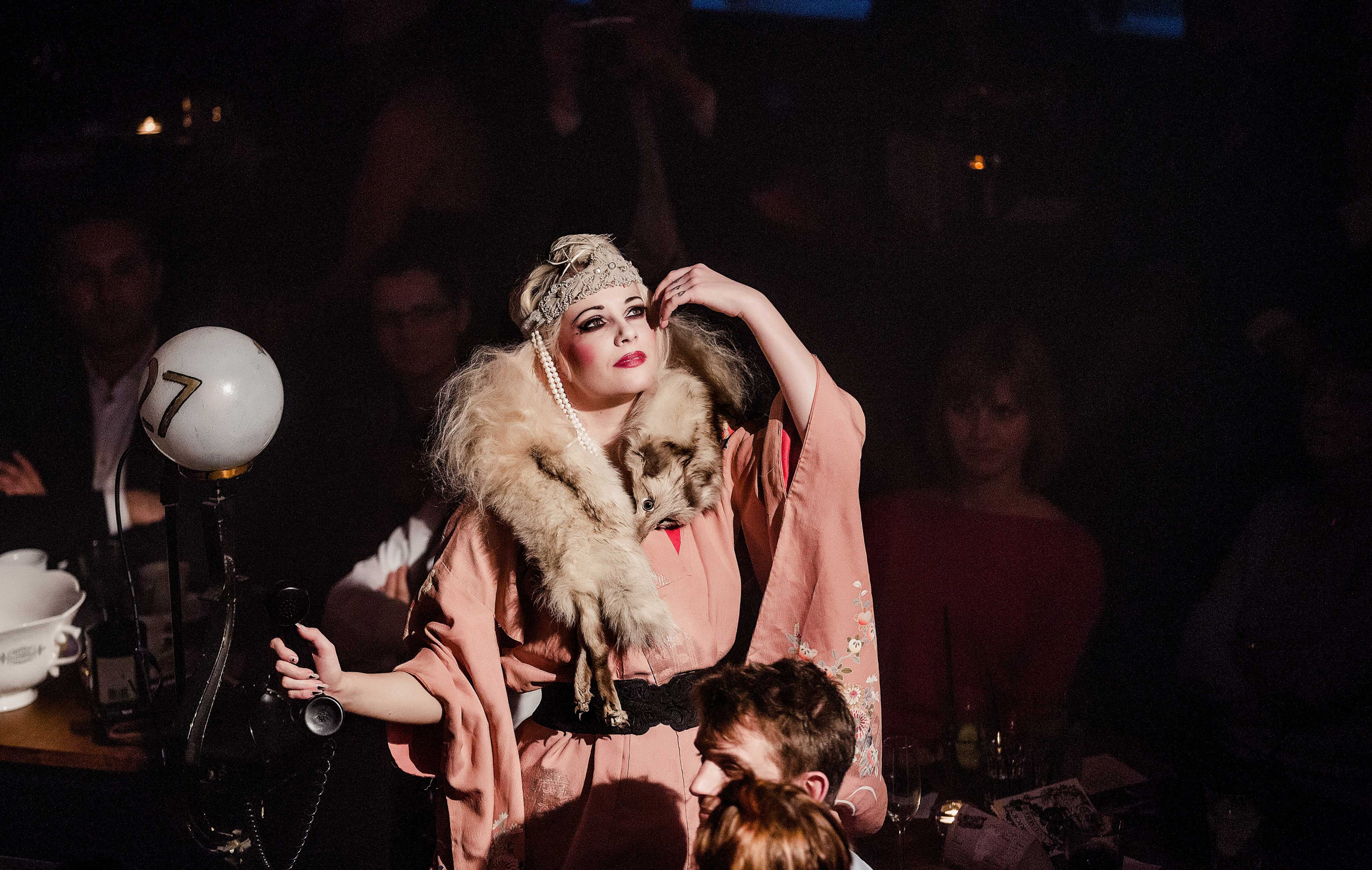 Julietta La Doll by Daggi Binder
---
And last but not least - what is your favorite 1920's spot in Berlin? 
There are many spots in Berlin that evoke this time for me for example Café Wintergarten in Literaturhaus on Fasanenstrasse and of course Clärchens Ballhaus.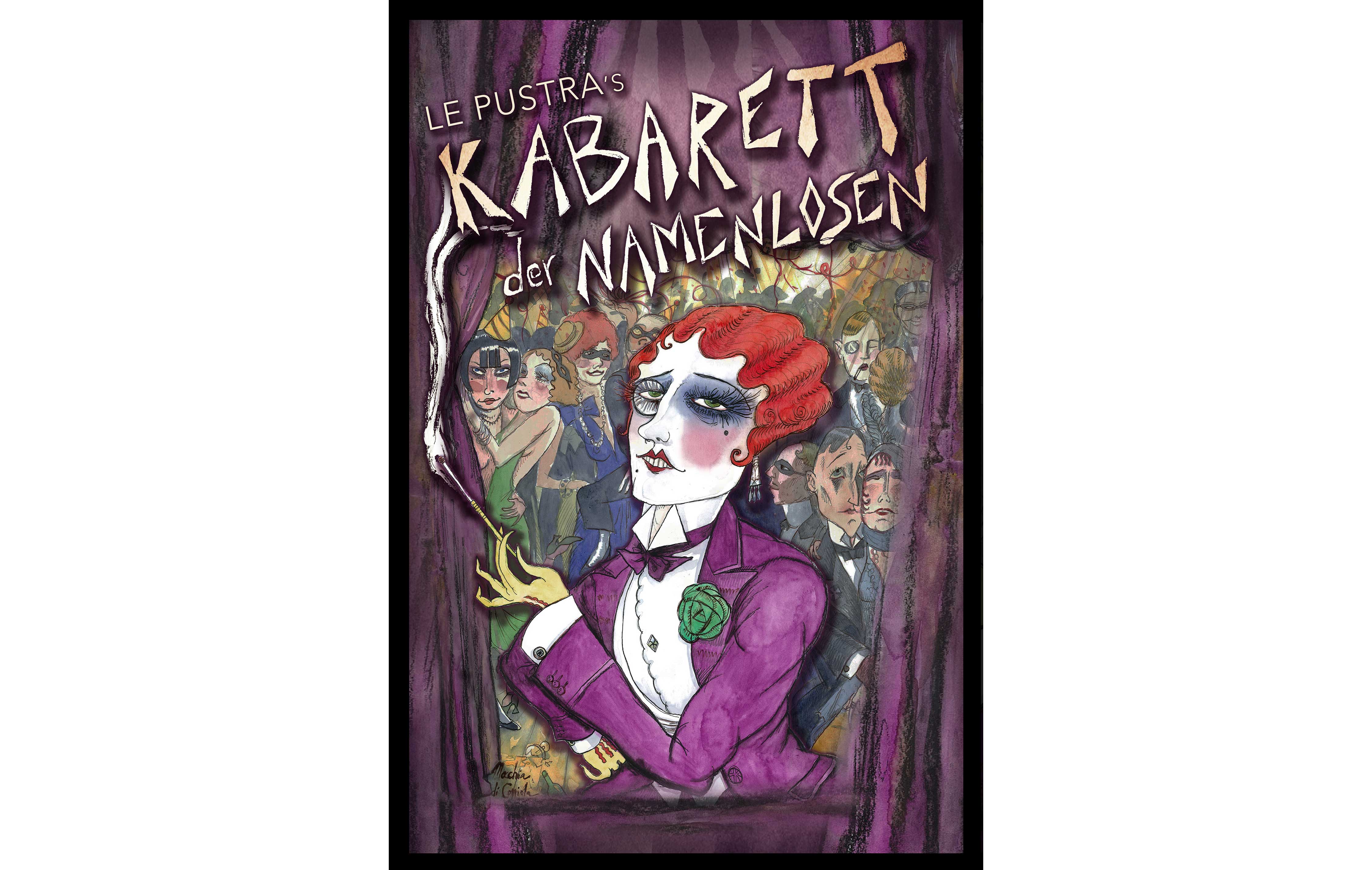 Kabarett der Namenlosen
---
For more information about the exhibition go to: www.kabarettdernamenlosen.com
WHAT: Kabarett der Namenlosen 
WHEN: 1-4 March 2018
WHERE: Ballhaus Berlin, Chausseestrasse 102
TICKET LINE: www.boheme-sauvage.net/billetts.html