---
A little party never killed nobody
---
We are super excited to be part of the upcoming event "Speakeasy. The Twenties Club", which will take place at the Hilton hotel on September the 8th. Where we will be having a pop-up store. Behind the fabulous idea for the event is Comepass a cross marketing team from Vienna. We had a little chat with Eva (the CEO of Comepass) in order to see what this whole event is all about.
---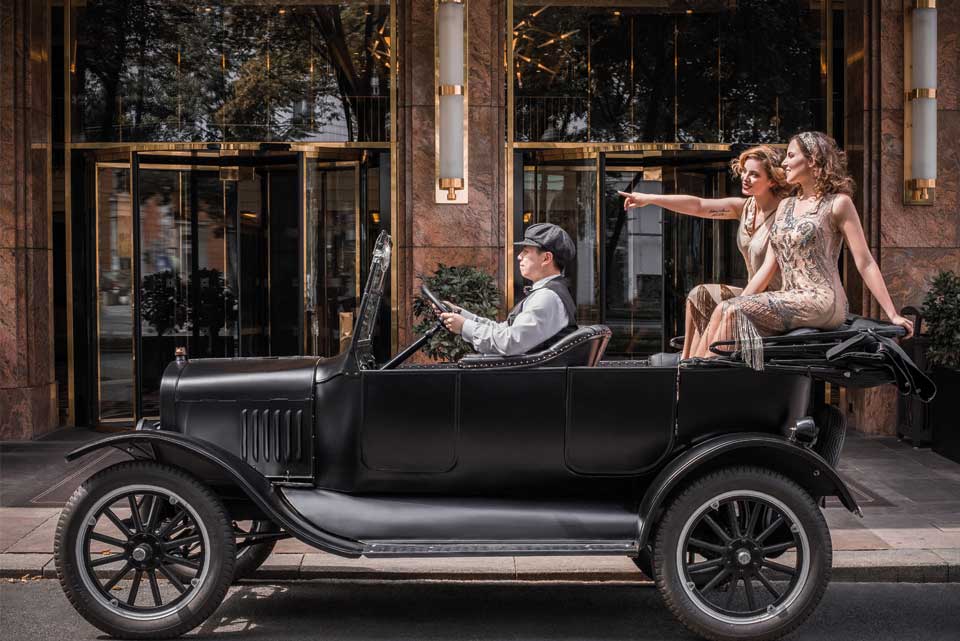 © Sophia Beatrice Auly
---
How did you come up with the idea for this event? 
After our Greatest Gatsby Party and the Masquerade Ball, all dedicated to the Golden 20's era, we wanted to establish an annual event format that surpasses every other 20's related theme. And Speakeasy just perfectly fits to the Hilton Vienna Plaza, located at Vienna's glamorous Ringstraße.  
Why did you choose the prohibition theme? 
We from COMEPASS love to play with imaginations. Each theme tells a story and the prohibition topic combined with Speakeasy is just perfect to tease desires and raise awareness and curiosity. Besides that, the "prohibition theme" offers a lot of options to create a fascinating entertainment programe.  
What fascinates you guys most about the 20's? 
That everything was possible at that time. The Golden era of the 20's was the time of creation, creativity and unrestricted possibilities. If we compare it to today's society, we actually experience a decline in various things. Especially in our business segment, creative approaches are difficult to realize as most companies are driven from reckless principals. The bigger the company, the more difficult it gets to dare new marketing concepts.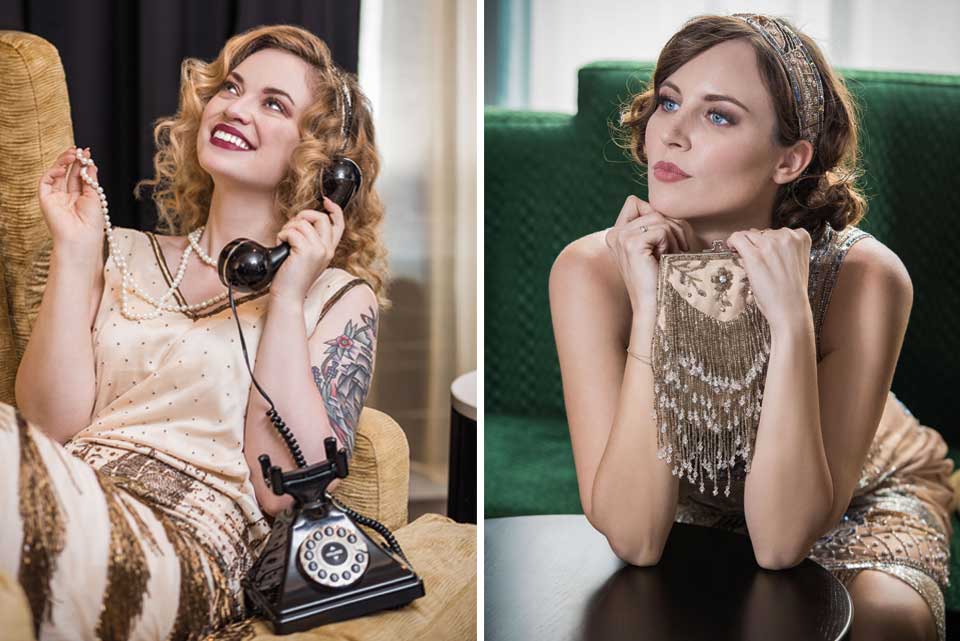 © Sophia Beatrice Auly
---
Why did you choose the Hilton as a venue? 
As we both do not believe in coincidences, our first get together happened because of very good reasons. It all began two years ago, when we first entered the Hilton Vienna Plaza as part of an Networking Event. From this day on, Hilton and its magical atmosphere stayed in our minds until we came up with the first motto party, The Greatest Gatsby Party. It was a huge success so that both sides could just think of continuing those events.  
Can we expect more events like that from you in the further future? 
The only possible answer is YES. We love to organize this kind of events. We established a unique event format that makes people leave under a charm. We create a different world and age and travel back in time. So how could we ever stop doing those events? Impossible. ;-)
---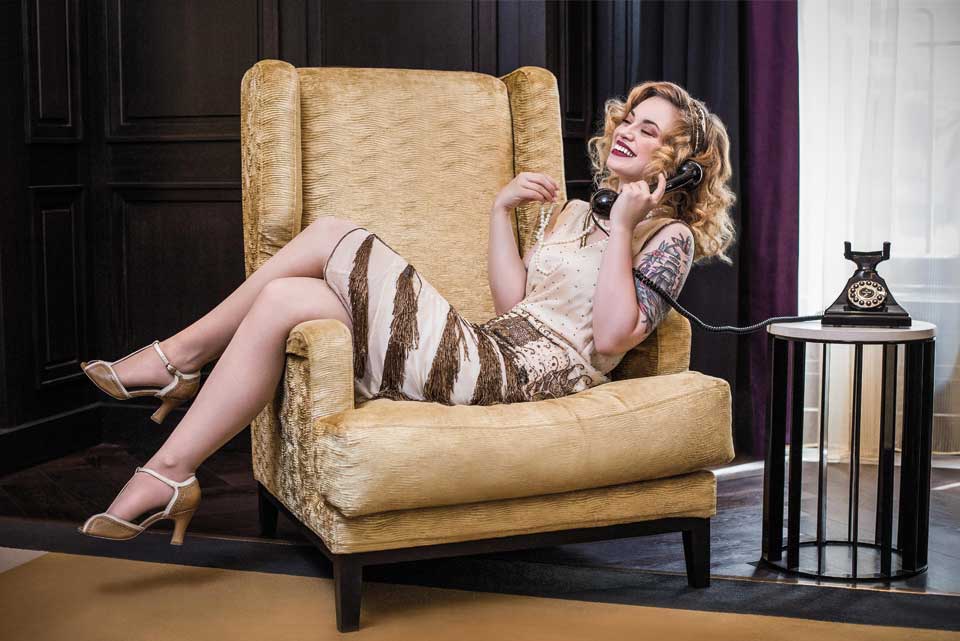 © Sophia Beatrice Auly
---
So, are you ready? Did you already put on your dancing shoes? Come and celebrate with us.
For more information about the event click here.
WHAT:Hilton Speakeasy. The Twenties Club.
TICKETS:https://speakeasy.ticket.io/l7ja9ghr/
WHEN: 8th September 2018 
WHERE:Hilton Vienna Plaza