Sundays are not only for brunch
---
Join us this Sunday at the Old Fleas Market at the Ballhaus in Berlin. In various different stalls you can go treasure hunting for antiques from the 1900s up to the 1970s. In between all the shopping you can get a snack at the 1920s café. The Old Fleas Vintage Market is the only vintage fair in Berlin and was founded in 2016. For a little more insights read the Q&A below with Federica who is one of the creators.
---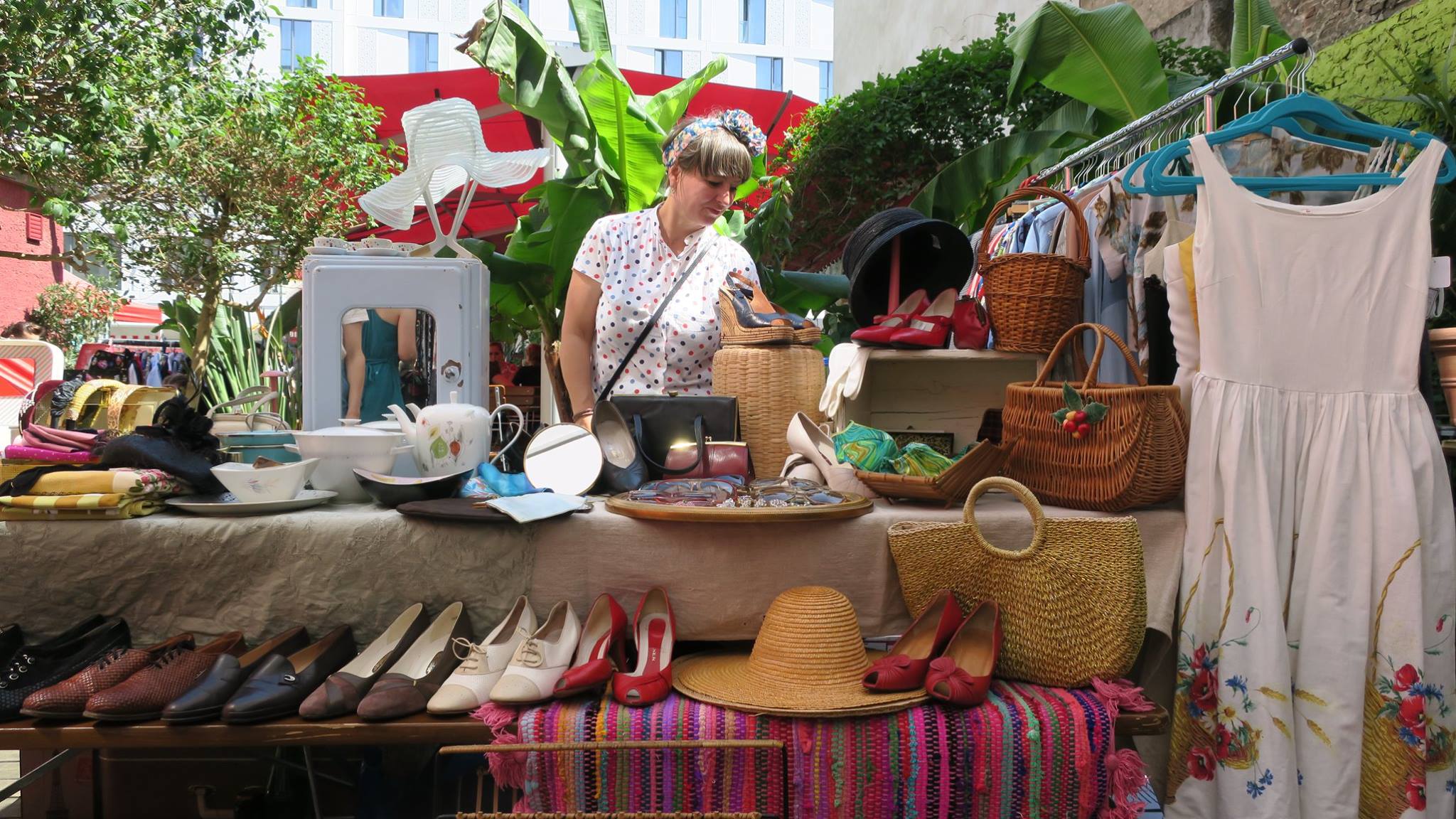 © Old Fleas
---
How did you come up with the idea for Old Fleas? 
Old Fleas Vintage Market was born out of a passion for true vintage fashion and Sunday markets. I used to live in London and always enjoyed spending my Sunday at one of its markets or vintage fairs, hanging out with friends and shopping. It was always a dream to have a regular vintage fashion fair to go to in Berlin. This city has many flea markets but no vintage fair, so there was a gap in the market that needed to be filled. Old Fleas is for me the ideal Sunday: you do some vintage shopping, meet friends, dress up, have lunch or a drink, get inspiration… it's really the perfect vintage day out!
Why did you choose this location? 
Ballhaus Berlin is one the oldest surviving ballrooms of the capital and its interior is well preserved, there are even original 1930s Bakelite telephones on the tables which survived the war. It's such a charming venue with lots of character: the ideal setting for a vintage event. They loved the idea when it was pitched so we've been collaborating for the past 2 years.
What is your favorite memory of Old Fleas? 
I loved each and every edition of Old Fleas for different reasons. What I like the most is to see smiling people having a good time at the event I spend so much energy working on. To see guests enjoying themselves, find the perfect garment for a special occasion, make new friends and so on is extremely rewarding and the best pay off! I love meeting new people and many of the sellers of Old Fleas have amazing stories to tell. Most of the things on sale at the market tell a story so I'd encourage guests to chat to the vendors. I'm also very grateful for all our regular guests and happy that Old Fleas has become a meeting point for vintage lovers.
---
© Old Fleas
---
Most importantly what are you going to wear this Sunday? 
I never wear the same thing twice at Old Fleas and this event is for me an opportunity to wear something a little more extravagant than usual. However it's a long day so I always try to balance comfort and glamour. I often change my mind on an outfit depending on mood, but I'm planning to wear a crimson 1940s crepe de chine gown that I found at one of the first Old Fleas; it's elegant yet simple and believe it or not, also easy to wear.
---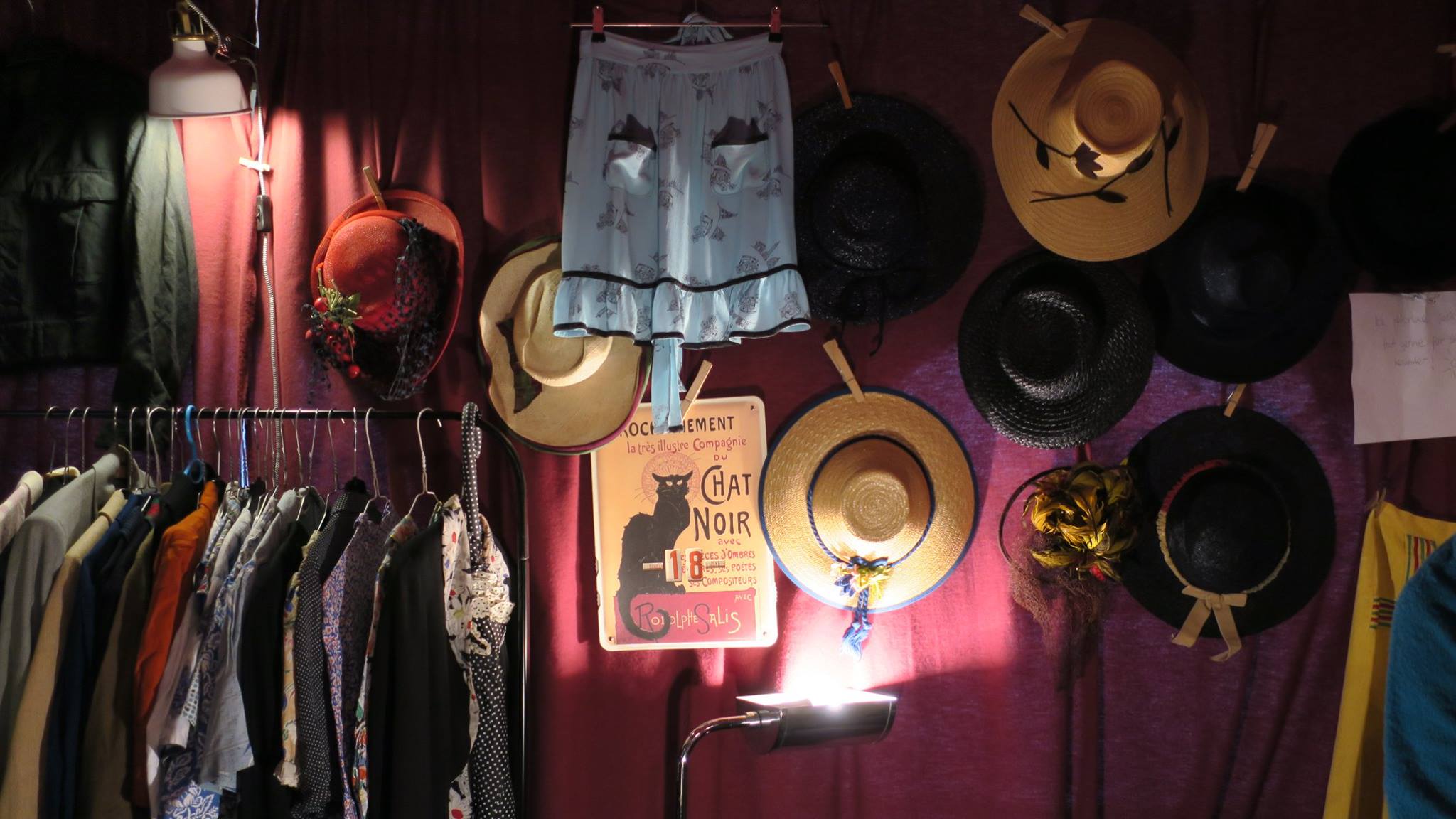 © Old Fleas
---
So, we hope to see you this Sunday!
For more information about the event click here.
WHAT: Old Fleas Vintage Market
WHEN: 7th October 2018 
WHERE: Ballhaus Berlin