There's Egypt in Your Dreamy Eyes
---
It is not unusual that guests at a Vintage Event will take on a different persona than the one they have in real life. While strolling through a room one might encounter a few royals, race car drivers, silent movie stars or Egyptologists. Very rarely the impersonator has a clue about the respective profession. Unlike Dr. Colleen Darnell a Vintage Egyptologist, who is well - an actual Vintage Egyptologist. And if this wouldn't be admirable enough, she also dresses like she could have discovered King Tut's Tom herself. We had a chat with Dr. Darnell about her work and her upcoming Vintage Egypt Trip in 2019.
---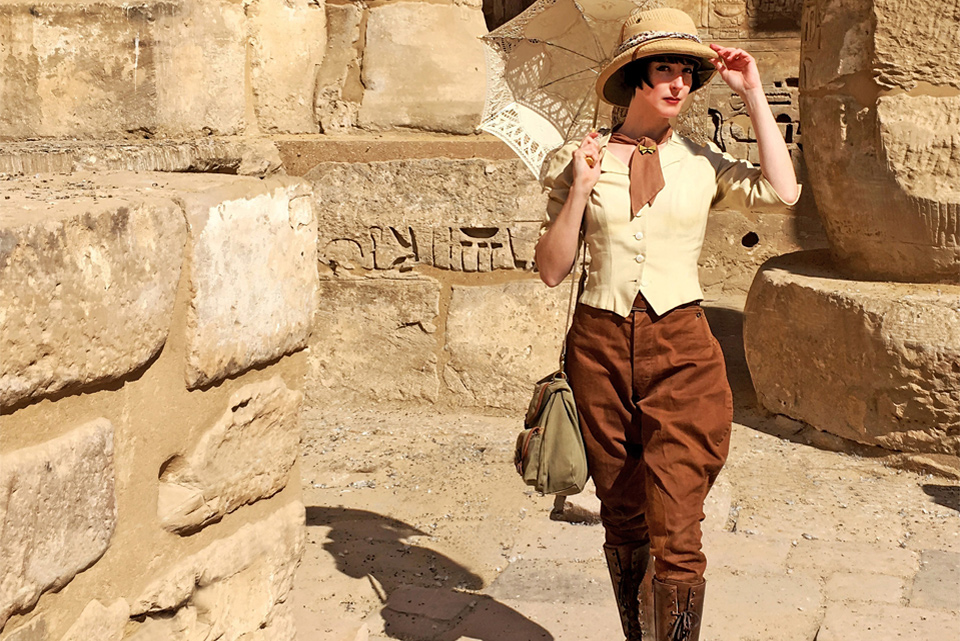 © John Darnell
---
Can you tell us a little bit about your work? 
I am an Egyptologist and university professor, so I enjoy researching, writing, and then sharing new information with my students. My husband, John, and I conduct archeological work in Egypt every year, and just last week we published our most recent book:  The Ancient Egyptian Netherworld Books, the first complete English translation of the hieroglyphic texts in the Valley of the Kings. One of my other favorite books is a volume published in 2013 with Oxford University Press entitled Imagining the Past: Historical Fiction in New Kingdom Egypt, in which I translated and analyzed ancient Egyptian works of historical fiction.
What came first your love for Egypt or your love for Vintage? 
My love for Egypt definitely came first - I always enjoyed fashion, but my real interest in vintage style has been a collaboration with my husband, John.
With the discovery of King Tut's Tom in 1922 a real ´Tutmania` spread across the globe. Can you give us some insights on why the world is so fascinated with the ancient history of Egypt and what effects it had on design and fashion?
The discovery of Tutankhamun's tomb came at a time when interest about ancient Egypt was already increasing, and the sensational news coverage of Howard Carter's find exploded that interest. Egyptian design also intersected nicely with the Art Deco aesthetic that developed during the 1920s, with its geometric forms and bright colors being ideal for the exotic motifs so beloved by Art Deco fashion and design.
---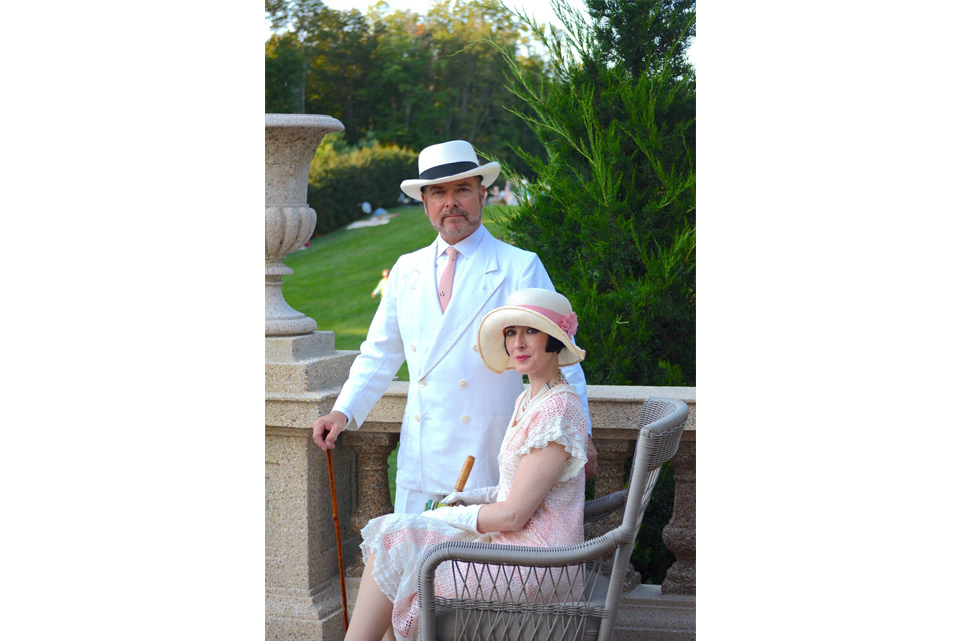 © Camila Arsenault
---
You organize a glamorous Vintage Egypt Trip in 2019. Who shouldn't miss this trip and what can your guest expect? 
One of our favorite events each year is the Vintage Egypt tour, which includes sailing down the Nile in the  Steamship Sudan, the only deco steamer on the Nile and the setting of Agatha Christie's Death on the Nile. Guests on the tour get to experience Egypt in 1920s style, sipping cocktails on the SS Sudan as we update them on our latest archaeological discoveries and research. Everything about the cruise is spectacular, and it is by far the best way to see Egypt and its ancient sites.
---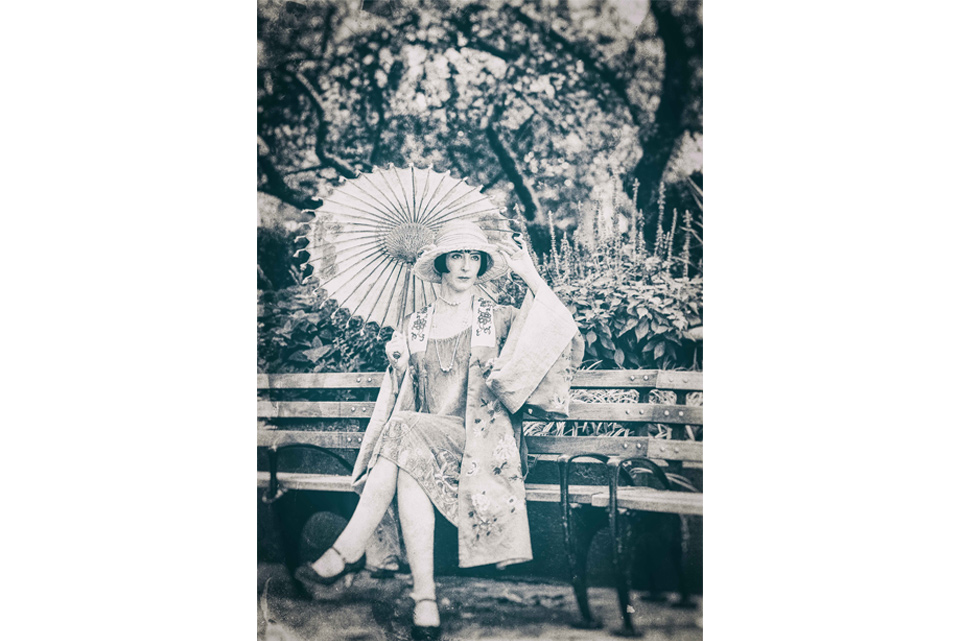 © @vpvisuals
---
What should one pack for such a trip?
We encourage guests to dress in Vintage style. I always like to bring several flapper dresses (both reproduction and original depending on which site we are touring), a couple of jodhpur pants with knee boots, and a range of cloches and a pith helmet. A parasol is a necessity for staying out of the sun! 
How do you select your wardrobe?
I select my pieces through research, and of course the luck of what survives and is available for sale. Instagram and Etsy are invaluable resources, and I find that getting to know Vintage dealers is incredibly helpful. My hunt for the perfect Vintage pieces is a collaboration with my husband, John&mdashit's so much more fun that way!
Which is your favorite piece in your closet and what is the story behind it?
I find this question impossible to answer, since so often when I purchase a new piece that becomes my temporary "favorite." So I'll tell you the last piece I wore for a photo shoot: an awesome black Jantzen 1920s wool bathing suit with a red bakelite buckle. I brought the suit with me on a recent trip to Hawaii!
---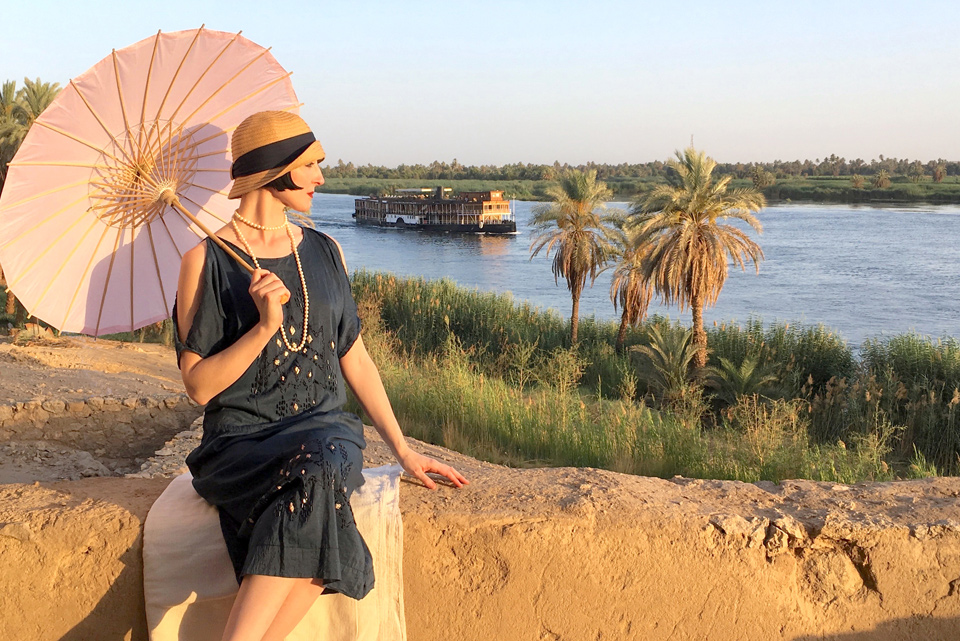 © John Darnell
---
For more information about Dr. Colleen Darnell  here.
Books: The Ancient Egyptian Netherworld Books & Imagining the Past: Historical Fiction in New Kingdom Egypt
To receive a full itinerary for the Vintage Egypt 2019 trip contact Dr. Colleen Darnell directly on Instagram or e-mail Matt Moran at travel@goodspeedandbach.com